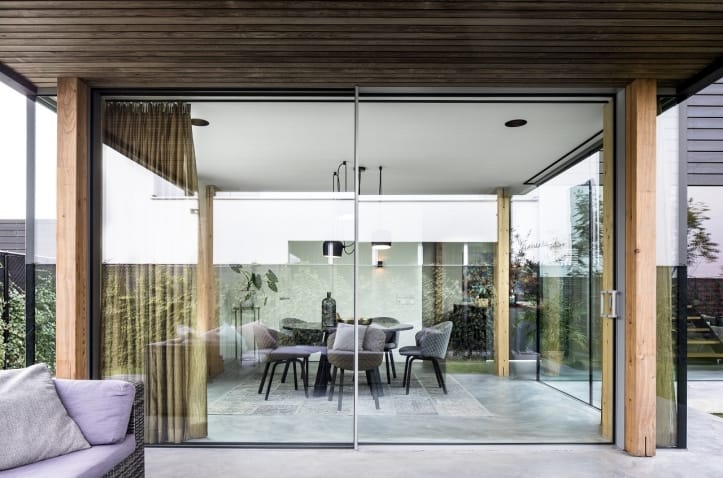 Our range of aluminium sliding door solutions integrate streamlined aesthetics with fluid functionality.
Our floor-to-ceiling sliding door system maximises light-infusion in your interior spaces. The slim profiles with oversized expanses of glazing are perfectly weather-resistant, designed to maintain internal temperatures.
Our standard sliding door systems are robust, durable, incredibly secure and rigorously tested to ensure they conform to industry regulations.
Our systems can further be custom-fitted with a wide range of optional features, so that your project displays superb aesthetics, together with superior functionality and performance.
Are you interested in our products?
Find your local product offer