BATIMAT 2017 – Our highlights
12 Dec 2017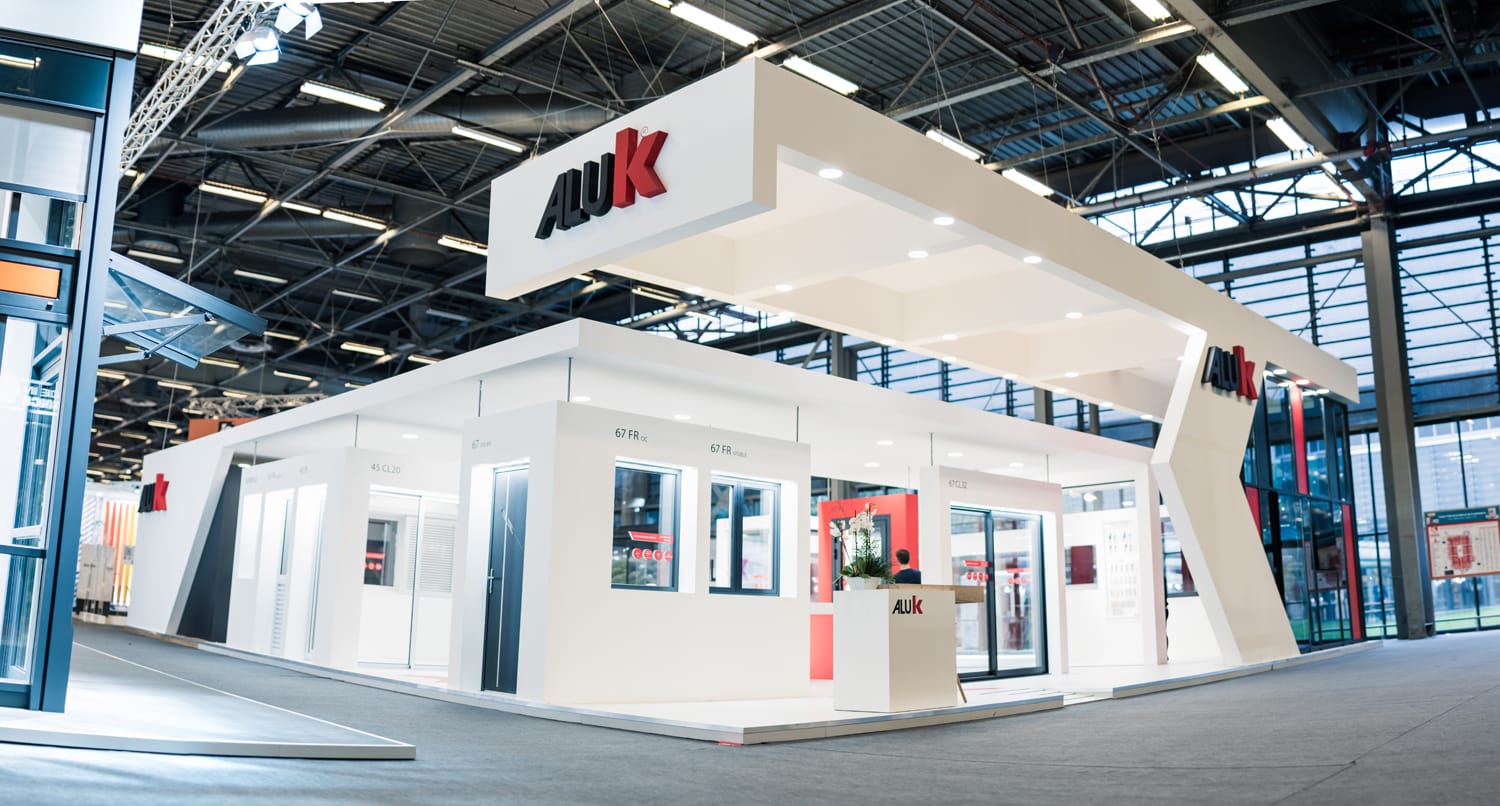 AluK exhibited at Batimat, the building industry's leading international trade show, from November 6th to 10th.
We welcomed many customers and international visitors to our 240 m² stand, all of whom were there to see our latest innovations, and learn more about our expertise and desire to innovate and imagine tomorrow's building systems.
Among these innovations were: the new contemporary F82 folding door featuring thinner sightlines and interlock, the ultra-thin, high-end sliding door Infinium, the revolutionary b-Quick range that promises to reduce manufacturing time by 50%, and a full range of new high-performing casement window and sliding door systems that will launch in France in 2018.
AluK also introduced our new aK hardware at Batimat, including concealed hinge solutions, and an exclusive new range of Novae handles which can be customised to suit any interior decor. For the show, AluK developed an online configurator and virtual reality experience, which immersed customers in a residential environment, and allowed them to choose a window and then a handle with a matching colour and finish. (Read more about Novae here)
An innovative smart and autonomous façade using AluK SL50 and AW86 façade systems was especially designed for Batimat, incorporating ventilation, solar control and energy generation. This was the result of a successful partnership with SUNPARTNER Technologies. (Read more about smart façade here)
The feedback we had from visitors and customers on new products and new developments on existing systems was very positive. Several customer events also took place during the week to celebrate long-term, prosperous collaborations.